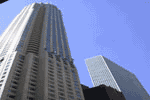 Phone: Australia Wide Free Call 1800 671 823
From Outside Australia: +61 2 8014 9443
Fax: (02) 8014 4594

Suite 18, 281 - 287 Sussex St
Sydney NSW 2000
Australia

You can send a message to us using the form below. We will reply as soon as possible. If you are a member please login first.
Copyright © SMS Pal 2000 - 2022. All Rights Reserved. Disclaimer and Terms & Conditions. ABN 34 101 997 175

Each Standard SMS is charged at a rate of one credit. A Standard SMS is a message that is less than 160 characters. We allow up to 600 characters per SMS to be send however, you will charged 4 SMS credits and the message will be concatenated into 4 SMS. CDMA and premium rate numbers may be charged at a higher rate. If in doubt, please contact us.

SMS Pal adheres to the Anti Spam Act. Any user found using the service to send unsolicited SMS Text Messages will have their account immediately suspended without refund. Please refer to the terms of service for complete details.